Teleformat shared the list of the standout fiction series of the past month.
Teleformat revealed to ttvnews the list of the standout fiction series of March, which includes only premiere shows and is based on ratings, impact and originality.
The titles come from "traditional" markets such as the UK, the US, Italy, Germany and Norway, but also from emerging markets like Slovakia, South Korea, Australia or Austria.
In addition, two series from Turkey were included on this occasion.
Here are the most outstanding series of March according to Teleformat:
Jenny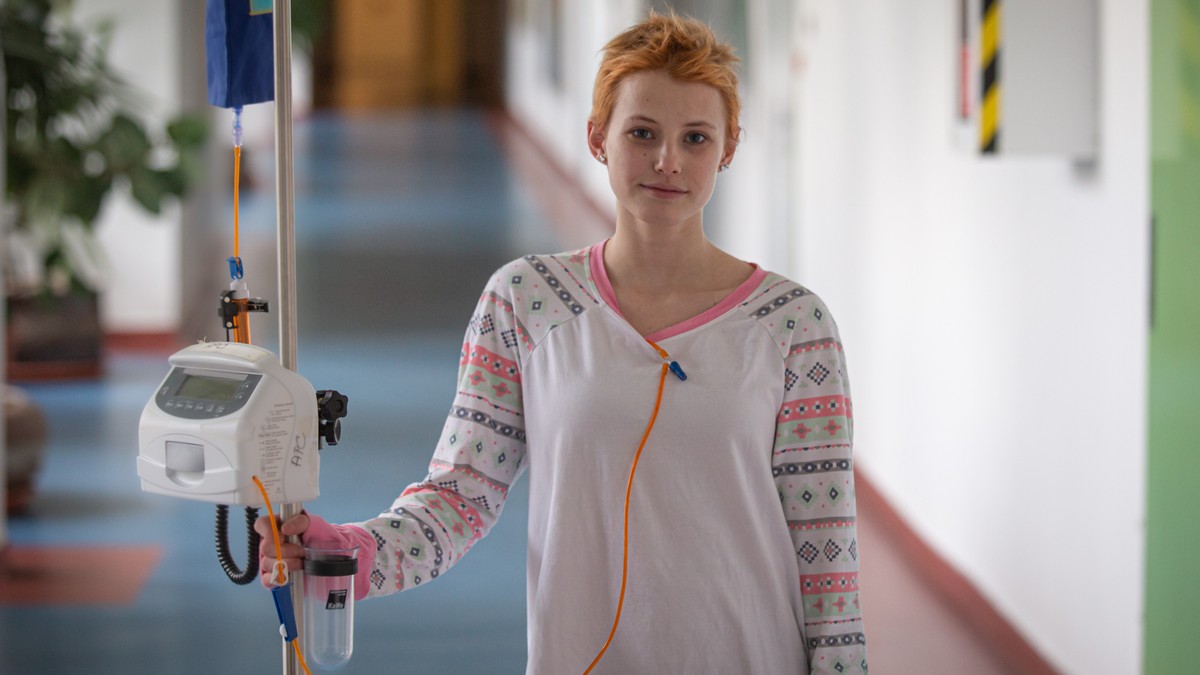 Jenny is a 10-episode drama series that emerges as a Slovak adaptation of the Canadian original of the same name, broadcast on the UNIS network. The story revolves around Jenny, a 15-year-old teenager who is diagnosed with leukemia.
Country: Slovakia
Network: TV JOJ
Production Company: Piknik Pictures
Distribution: Attraction Distribution
Stateless
Stateless is a six-episode, life-based drama that revolves around four strangers whose lives intersect at an Australian desert immigration detention center.
Country: Australia
Network: ABC
Production Company: Dirty Films / Matchbox Pictures
Ögretmen
Ögretmen (Teacher) is the Turkish adaptation of the Japanese 3-nen Agumi series: Ima kara Minna-san wa, Hitojichi desu (NTV, 2018/19), also known as Mr. Hiiragi's Homeroom. The story unfolds from the suicide of Ruya, the daughter of poor street vendor Ziya, a student at the Kucukkapi Institute in Istanbul and a promising swimmer.
Country: Turkey
Network: FOX
Production Company: Medyapim / MF Yapim
Distribution: Madd Entertainment / Nippon TV
Noughts + Crosses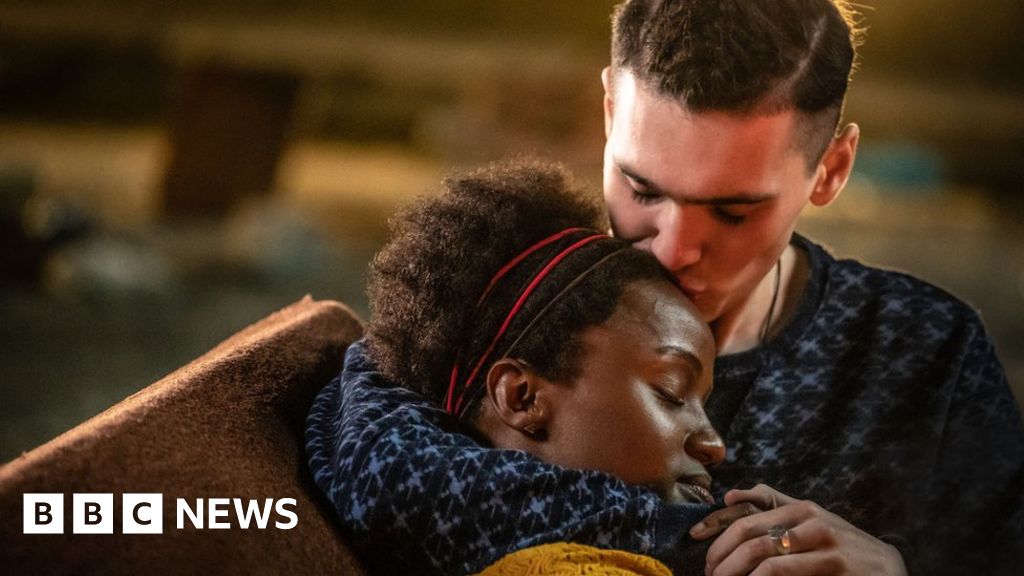 Noughts + Crosses is a fiction adapted from the first book in the saga written by British author Malorie Blackman that includes five novels set in a dystopian society. The series follows the story of a forbidden love between Sephy Hadley and Callum McGregor who fight to be together despite the strict racial laws in force.
Country: UK
Network: BBC One
Production Company: Mammoth Screen (ITV Studios) / Participant Media / Roc Nation
Distribution: ITV Studios Global Entertainment
Amazing Stories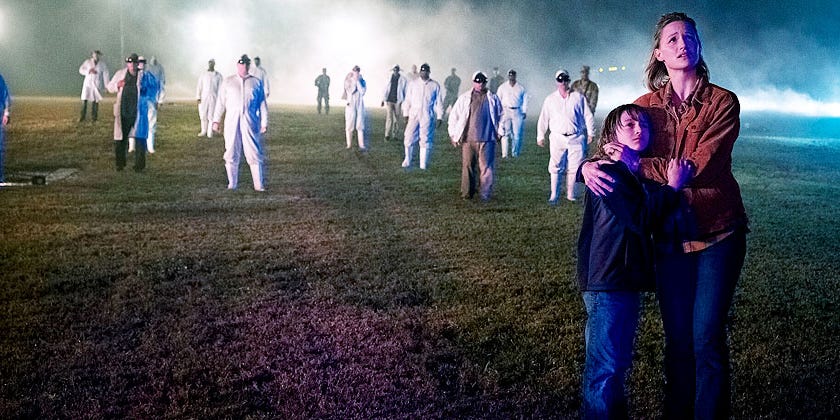 Amazing Stories is a new version of the suspense series created in 1985 by Steven Spielberg, and which the famous film director also takes up again, this time as executive producer. It consists of five episodes, with known names both in front of and behind the camera, made exclusively for the new streaming video service Apple TV +.
Country: USA
Network: Apple TV +
Production Company: Amblin Television / Universal TV
Blodtur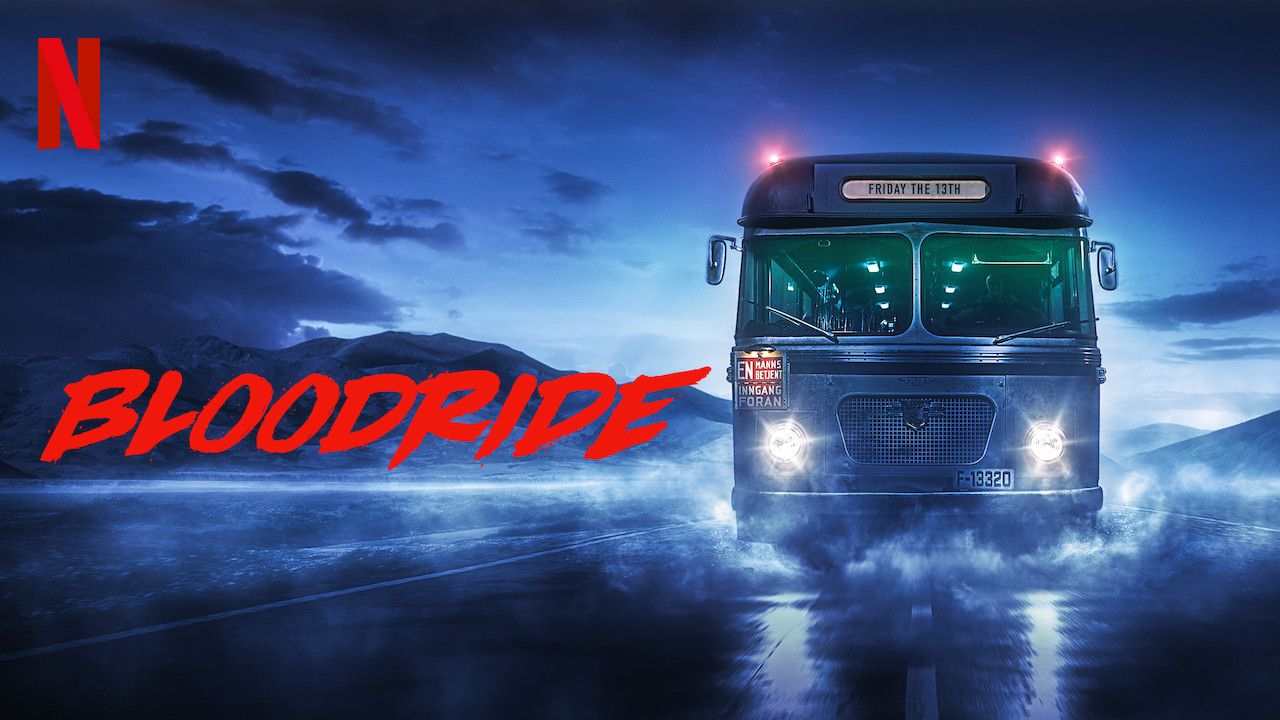 Blodtur (Bloody Journey) is an anthological series of six independent episodes, with six unique and different horror stories, set in their own realistic, but macabre and disturbing universes. The common thread running through the stories is a mysterious bus that runs through a bleak and desolate landscape.
Country: Norway
Network: Netflix
Production Company: Monster
Belgravia
Belgravia (Name of a wealthy neighborhood in London) is a period drama, set in the 19th century. The fiction begins on the night of June 15, 1815, when the most select of British society meets in Brussels to attend the gala dance of the Duchess of Richmond in honor of the Duke of Wellington. The next day, many of the young people who attended the party will lose their lives on the Waterloo battlefield.
Country: UK
Network: ITV
Production Company: Carnival Films
Distribution: NBCUniversal International Distribution
Freud
Period series Freud (the protagonist's Last Name), set in Vienna in 1886, is an eight-episode thriller whose protagonist is the young psychoanalyst Sigmund Freud (Robert Finster), far from being a world-revered figure.
Country: Austria
String: ORF 1
Production Company: Bavaria Fiction / MIA Film / Satel Film
Distribution: ZDF Enterprises
The Plot Against America
The Plot Against America is a six-episode alternative story miniseries about the life of a Newark, New Jersey Jewish family during the political rise of Charles Lindbergh, an aviator and hero who was also a xenophobic populist and he became president of the country in 1940.
Country: USA
Network: HBO
Production Company: Annapurna Television / Blown Deadline
Baraj
Baraj (Dam) is an adaptation of a 1977 Turkish film of the same name that tells the story of a love triangle. Nazim (Feyyaz Duman, Kadin) is a good man who meets Nehir (Biran Damla Yilmaz, Muhtesem Yuzyil) through an online dating platform.
Country: Turkey
Network: FOX
Production Company: Medyapim / No Dokuz Productions
Kate & Koji
Kate & Koji is a sitcom that revolves around Kate (Brenda Blethyn, Vera), a working-class woman who runs a traditional, old-fashioned cafe in an abandoned town on the English coast. The protagonist ends up developing a strong but volatile friendship with an African doctor seeking asylum, played by actor Jimmy Akingbola (In the Long Run).
Country: UK
Network: ITV
Production Company: Hat Trick Productions
Little Fires Everywhere
Little Fires Everywhere is an eight-episode series based on Celeste Ng's 2017 bestseller of the same title, about an apparently perfect family in which the mother and daughter form an enigmatic couple.
Country: USA
Network: Hulu
Production Company: ABC Signature / Hello Sunshine
Doc – Nelle tue mani
Doc – Nelle tue mani (Doc – In your hands) is a series about Andrea Fanti (played by Luca Argentero), a doctor who, after an accident and five hours in a coma, loses the memory of 12 years of his life. Inspired by a true story, the fiction is an adaptation of Pierdante Piccioni's autobiographical novel Meno Doce (Minus Twelve).
Country: Italy
Network: Rai Uno
Production Company: Lux Vide S.p.A. / Rai Fiction
Unorthodox
Unorthodox is a four-episode miniseries that revolves around Esty, a young woman from a Hasidic community in Brooklyn whose fundamentalism fully conditions her life. Aware of her situation, she decides to break her arranged marriage and move to Berlin, fleeing from a past that continues to haunt her.
Country: Germany
Network: Netflix
Production Company: Real Film Berlin / Studio Airlift
Han Beon Danyeowassseubnida
Han Beon Danyeowassseubnida (I've Been There Once ) is a series that tells the story of the turbulent divorce of the Song family. The Song's father is a discreet and humble man; the mother is an adorable woman, but very materialistic; and her four children have their own oddities and family problems.
Country: South Korea
Network: KBS2
Production Company: Studio Dragon