The TV consultancy firm exclusively revealed to ttvnews its selection of the most interesting new formats of October.
Teleformat revealed to ttvnews its selection of the most interesting premiere formats of October, a list made up of titles that, due to their impact, rating or originality, managed to stand out in their countries of origin.
The list is made up of titles from all regions, including Europe, Asia, and the Americas.
Up next, the formats highlighted by Teleformat for the month of October:
Blankety Blank (2021)
Blankety Blank is a 10-part contest that arises as a return to the legendary program broadcast on BBC One from 1979 to 1999 and was later recovered by ITV in 2001 and 2016. It is a new British version of the classic American format The Match Game. The premise remains the same as in previous editions: two anonymous participants must fill in the gaps of certain hilarious or double-meaning phrases, while the six famous faces present on the set do the same. The mission of the candidates is to guess the terms chosen by the celebrities. They score points every time they find the exact word and only one of them goes on to the grand final, where they can win a big cash prize. This new version is presented by Bradley Walsh.
Country: UK
Network: BBC One
Production Company: Thames (Fremantle)
Distribution: Fremantle
Zig Zag Arena
Zig Zag Arena is a contest in which two teams of six, famous and anonymous contestants, face each other in traditional games of the last century in search of a prize of 30,000 reais (about 5,000 euros) per broadcast. On a gigantic, multi-colored stage, inspired by pinball boards from the 80s, host Fernanda Gentil moderates the challenges proposed by the show, ranging from tug of war with rope to sack races. The two teams, each made up of three men and three women, face three major challenges in which they must organize and define the best strategies to accumulate more points and be champions. These three challenges are: Child's play, where good physical preparation is required from the participants; Megaball, which brings together various ball games simultaneously; and All or nothing, final challenge in which the winning team of the contest is decided. The latter takes place in a huge three-story structure, inspired by a magic cube. Inside, three slides connect the floors to each other, as well as a maze and automatic doors, which are closed by pressing the buttons.
Country: Brazil
Network: Globo
Production Company: Central Globo de Produção
Murder Island
Murder Island is an original six-part format that combines entertainment and fiction. Under the mechanics of a contest, eight anonymous people with good investigative skills compete to solve a mysterious and fictional murder case, devised by Ian Rankin, one of the most successful crime writers in the United Kingdom. The prize at stake for whoever manages to unravel the case is 50,000 pounds sterling (about 58,922 euros). The contestants participate divided into teams of two (friends, partner, family…) and are taken by boat to an island where they are received by experts Parm Sandhu, Simon Harding and Graham McMillan (Maca), who accompany them to the scene of the crime, the Mansion, where the body of the alleged victim, Charly Hendricks, was discovered a few hours earlier. Thus begins this curious murder investigation, in which the participants – now detectives – can follow any lead, discover new clues and ask questions of the suspects, eight in total, each with a different profile and all with potential motives. Investigators also have resources from the police to gather crucial information about the case. The goal is clear: solve the crime before any other team.
Country: UK
Channel: Channel 4
Production Company: STV Productions
Baking Impossible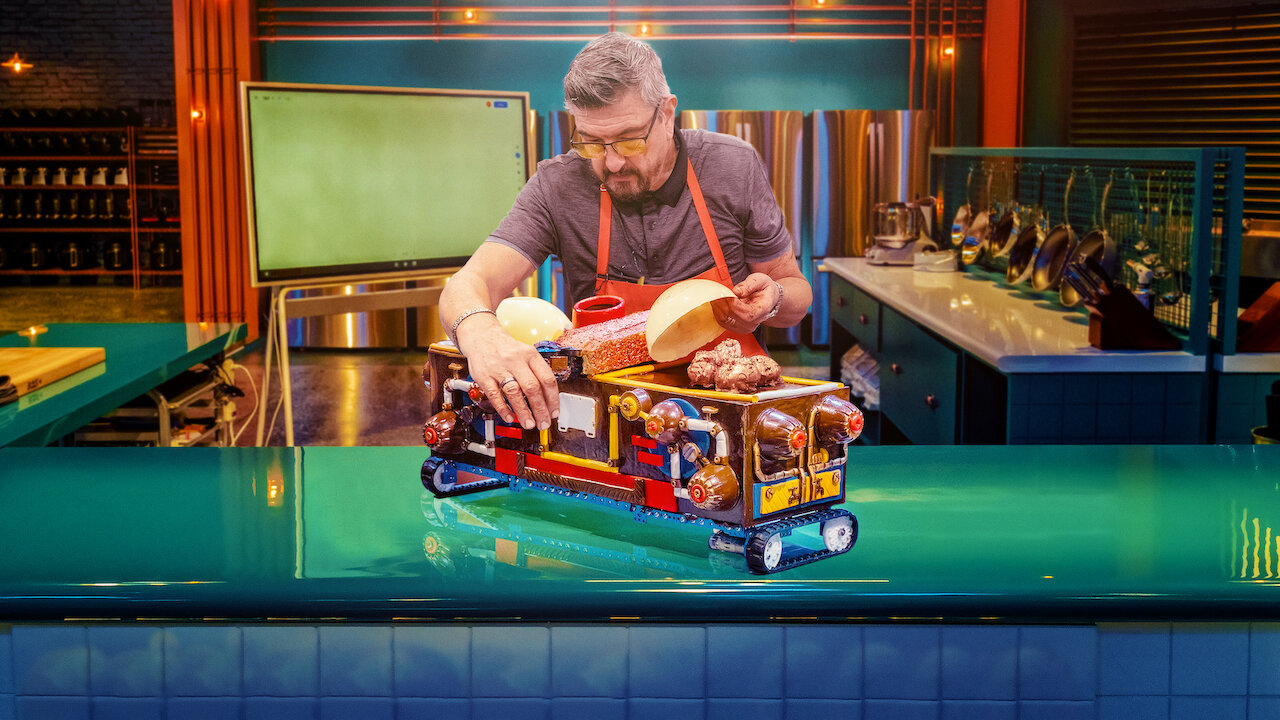 Baking Impossible is a culinary contest, with six installments, in which eight pairs of first-class pastry chefs and engineers collaborate to create edible works that must be delicious and pass intense endurance tests if they want to win US$ 100,000 (86,473 euros). Joanne Chang, Dr. Hakeem Oluseyi and Andrew Smyth make up the jury for this original competition presented by Justin Willman (Magic for Humans)
Country: United States
Network: Netflix (SVOD)
Production Company: Propagate Content
Naked, Alone and Racing to Get Home
Naked, Alone and Racing to Get Home is the pilot of a reality show with contest elements in which two pairs of complete strangers strip off all their clothes and possessions to run through the English countryside in an attempt to be the first to win a cash prize for charity purposes – in addition to their clothes. Will they have the strength, stamina and ingenuity to survive in the most extreme environments in the country? And as they approach the finish line in the center of a busy city, will they be able to improvise something to cover up so as not to alarm the locals? Adventure and fun are served.
Country: UK
Network: E4
Production Company: Avalon Television
Create the Escape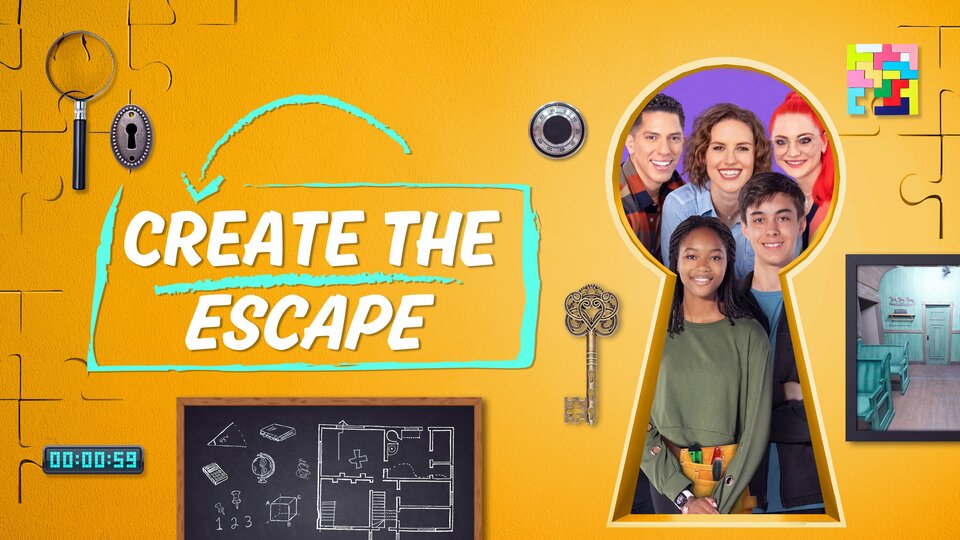 Create the Escape is a reality show, with contest elements, that offers children of all ages the opportunity to work as a team and build an escape room -adventure game that consists of locking a group of people in a room where they will have to solve riddles and puzzles of all kinds to escape before the end of the available time – from scratch. In each of the 11 scheduled installments, host Angela Jaymes and expert designers Hillary Manning and Russell Ray help three young people turn their ideas into reality. Subsequently, his relatives will try to escape from the room in 30 minutes.
Country: United States
Network: Peacock (SVOD)
Production Company: Departure Films
House Haunters
House Haunters is a hidden camera comedy show in which Anthony Anderson (To Tell the Truth) and his mother, Doris Bowman, play scary and funny pranks on home buyers, real estate agents and even some HGTV star designers such as Nate Berkus and Jeremiah Brent (The Nate & Jeremiah Home Project) and Brian and Mika Kleinschmidt (100 Day Dream Home). Throughout six episodes, Anthony and Mama Doris are dedicated to scaring visitors to different properties with creepy dolls that come to life, mysterious pests, and moving furniture, among other tricks.
Country: United States
Network: Discovery + (SVOD)
Production Company: North South Productions
Le Quiz des champions
Le Quiz des champions is a two-part contest, a French adaptation of the British ITV Quiz Master contest. Hosted by Cyril Féarud, 10 former champions of TV's toughest game shows face off to be crowned 'The Contest Champion', the smartest contestant of all. The game consists of four rounds with general culture questions. Only two champions make it to the final, and the winner earns € 20,000 for the charity of their choice.
Country France
Network: France 2
Production Company: Cyril Prod / Enibas Productions
Distribution: All3Media International
Clash of the Cover Bands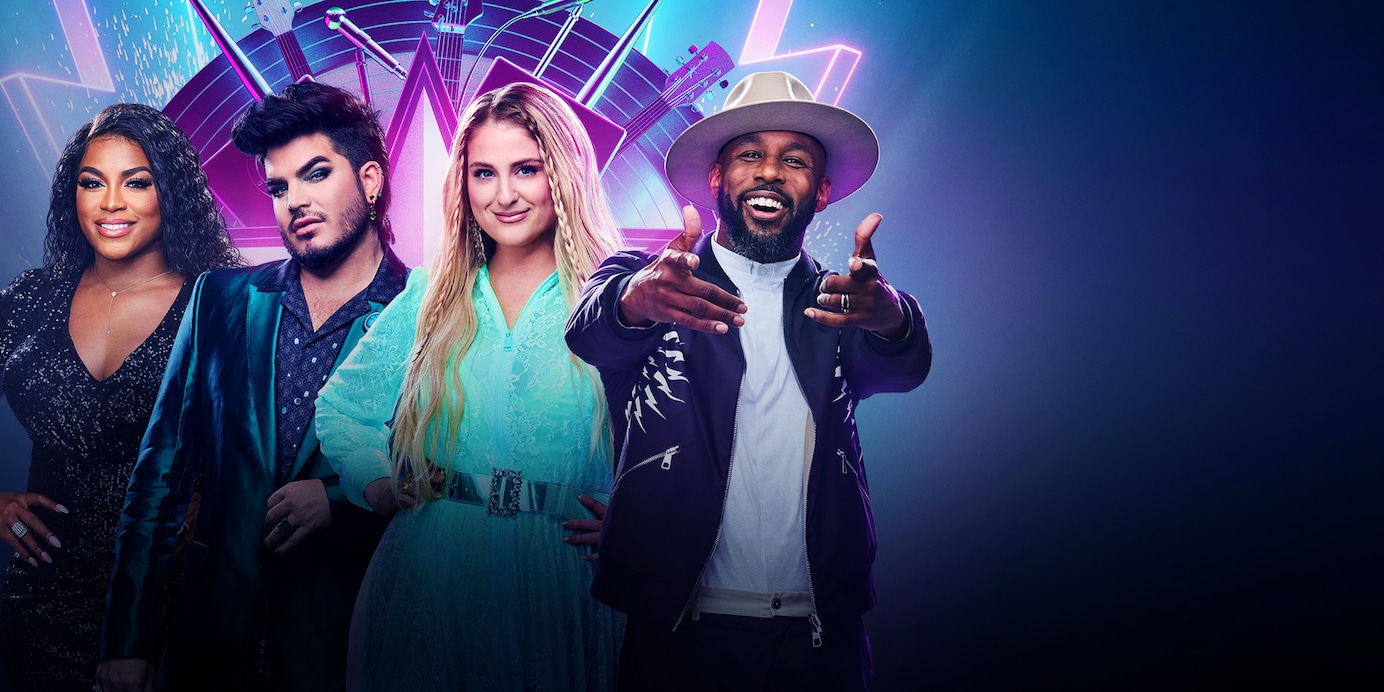 Clash of the Cover Bands is a musical talent show, presented by Stephen "tWitch" Boss, that brings together the best cover bands from across the country to celebrate music and the art of performing. in all its genres. In each of the 10 scheduled broadcasts, two groups of similar genres (for example: pop divas, 80s icons, country kings, rock legends, etc.) compete over two rounds to see which band offers. the most entertaining version, with the chance to win a cash prize of $ 10,000 (8,615 euros). At the end of the season, the winning group receives a cash prize of 25,000 (21,537 euros) and an invitation to perform on The Tonight Show Starring Jimmy Fallon.
Country: United States
Network: E! Entertainment Television
Production Company: Electric Hot Dog / Universal Television
De Grote Kleine Treinencompetitie
De Grote Kleine Treinencompetitie (The Great Small Train Competition) is the local adaptation of the British format The Great Model Railway Challenge (Channel 5, 2018/19). It is a six-part contest in which passionate miniature train artisans compete each week, in teams, to create a model train based on the theme proposed in each issue. An expert panel made up of two professional modelers values their work. In the end, one of the two teams is crowned the winner.
Country: Netherlands
Network: NPO1
Production Company: Concept Street (MGM) / Omroep MAX
Distribution: Silverlining Rights
De Dansmarathon
De Dansmarathon (The Dance Marathon) is a great live dance show, a unique event in which 100 couples dance for 50 hours – with short intervals – to the hits of famous DJs and singers (more than 100 artists perform ). All this, on the same dance floor. Finally, only one couple, the only one who endures the challenge, wins a cash prize of 100,000 euros (if several couples pass the test, the duo that has less rested wins). At the same time, the competition is part of a national charity campaign. The broadcast is only interrupted by the programs Hart van Nederland and Shownieuws.
Country: Netherlands
Network: SBS 6
Production Company: Talpa Entertainment Productions
Distribution: Talpa Concepts
The Big Picture
The Big Picture is the Indian version of the eponymous Dutch format, based on an Israeli idea and also versioned in Portugal and Turkey. In this quiz, the participant can win a prize money by answering multiple-choice general culture questions that are based on an image projected on a mega-screen. Spectators can compete live, using a special application.
Country: India
Network: Colors TV
Production Company: Banijay Asia
Distribution: ITV Studios
De Dating Quiz
De Dating Quiz (The dating contest) is a hybrid between a dating show and a quiz. On set, three duos – previously paired for their compatibility – face each other with the peculiarity that the members of each team do not see each other. Instead, they do find out if they can work together, if their partner is smart, funny, etc. Throughout the game, two pairs are eliminated. But before leaving the set, these candidates can be seen for 30 seconds before deciding if they want to enjoy a romantic date or if they prefer to leave separately with a prize of 500 (for the first eliminated couple) or 1,000 euros (for the second. eliminated partner). As for the finalist couple, if the spark does not jump, the members face each other in the last round in order to pocket a prize of 10,000 euros. Instead, if they want to keep getting to know each other, the candidates must kiss for exactly 30 seconds. The closer you get to this time, the more money you earn to spend on a trip together. The winning couple could go home not only with a prize of 100,000 euros in cash, but also with a new love.
Country: Netherlands
Network: SBS 6
Production Company: Talpa Entertainment Productions
Distribution: Talpa Distribution
Rus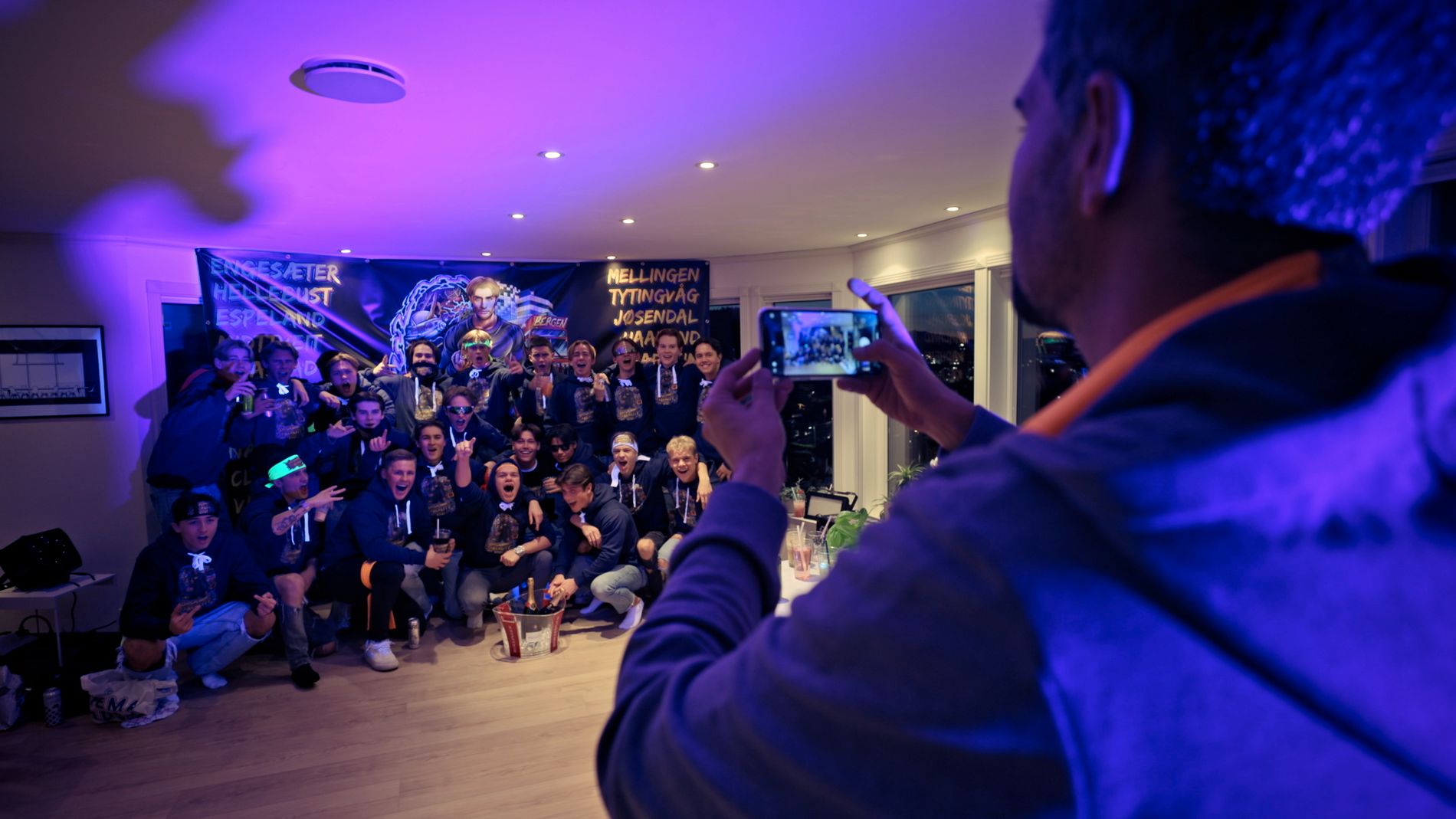 Rus (Intoxication) is a 6-episode documentary series presented by Leo Ajkic. In it, the presenter seeks to find the truth about intoxication (both alcohol and drug-related) to provide young people with all neutral, honest and fact-based information that can help them make safe and independent decisions. on drug use on the way to adulthood; so you can have fun and be safe at the same time with well-informed decisions. The documentary series is based on extensive insight work in which editors have spoken with high school youth across the country about their experiences with drugs and what they really wonder about drugs. In the conversations, it became clear that they think that parents know very little and that adults like police and teachers can quickly become moralistic and critical, while friends and enthusiasts tend to discredit the use of alcohol and other drugs.
Country: Norway
Network: NRK1
Production Company: Pandora Films
En Bondgard mitt i stan
In Bondgard mitt i stan (A farm in the middle of the city) is a social experiment in which the experts Sara Bäckmo (expert in self-sufficiency and has the largest gardening blog in the Nordic region) and Niklas Widing (helps with raising of animals), they follow and help three families to create a self-sufficient farm in one year in their gardens. To do this, gardens are dug to create space for crops and greenhouses and different animals are brought in. In each of the eight episodes the experts provide them with duties and tasks to forge their farming routine.
Country: Sweden
Network: TV4
Production Company: Meter Television (Banijay)
Distribution: Banijay Rights
Hackad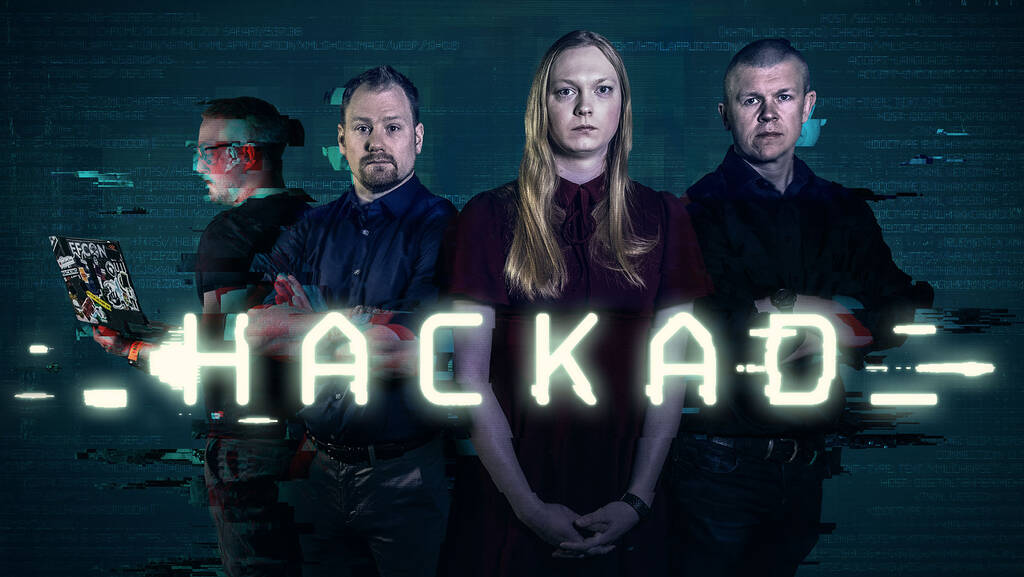 Hackad (hacked) is a six-episode social experiment in which a group of hackers take control of the networks of different companies and individuals. Viewers can thus see how easy it is to steal a person's identity and even make payments on their behalf.
Country: Sweden
Network: SVT1
The Love Trap
The Love Trap is a reality show with contest elements, of eight episodes, that combines the concept of dating and coexistence with a system of elimination typical of physical and mental test contests. 12 single women try to win the love of a single man during a series of dates. But only half of them are actually looking to form a couple, while the rest are in the game solely to win the prize money. It is then up to the male candidate to find out which of his suitors are fighting for her heart and which are fighting for money. While living together in a large mansion, the single protagonist meets the girls and has dates with each of them. At the end of each emission, he must eliminate one, who will fall "into the void" through a trapdoor located in the ground. The ultimate goal of the person involved is to "get rid" of allgirls who play for interest and stay with true love. However, if the girl chosen as a couple at the end of the show is actually one of the interested parties, she takes a cash prize.
Country: UK
Channel: Channel 4
Production Company: Great Scott Media
Distribution: All3Media International
Insiders
Insiders (Infiltrados) is a reality show in the purest style of a coexistence format but with a different proposal: the contestants do not know they are. 12 participants believe that they are in the final phase of a casting to be part of a reality show, without suspecting that, in reality, they are already being recorded by cameras and microphones at all times for days. It is about seeking to discover their true face and personality, and not what they would offer once exposed to the cameras. Because … do we behave the same when we think they are recording us, or do we change our way of acting when we know that no one is seeing us? Only one of the contestants will win the prize at stake of 100,000 euros in cash.
Country: Spain
Network: Netflix (SVOD)
Production Company: iZen
Rolling Kitchen Brasil
Rolling Kitchen Brasil is a culinary contest with reality elements that emerged as a Brazilian version of The Rolling Kitchen format, created and produced in 2018 by the Japanese company Yomiuri Telecasting Corporation (YTC) and broadcast on Yomiuri TV. Presented by comedian Paulo Vieira, the space puts two celebrity couples face to face in the kitchen with the challenge of creating the best dishes. Each duo must prepare two complementary recipes – one for each member of the couple – for an hour to please jurors Moacir Santana and Heaven Delhaye. However, the kitchens are separate and conversations about the preparations are forbidden. Every 15 minutes, the kitchen turns 180 degrees and the members of each duo exchange, having to assume the continuation of their partner's dish. Couples should try to read each other's minds to follow the elaboration as well as possible. At the end of each broadcast, the couple with the best evaluation by the jury wins a trophy and a prize of 10,000 reais (about 1,564 euros) to donate to a charity.
Country: Brazil
Network: GNT
Production Company: Endemol Shine Brasil
Dolores: La verdad sobre el caso Wanninkhof
Dolores: The truth about the Wanninkhof case is a six-part documentary that will give voice to Dolores Vázquez, a woman who was found guilty of the death of Rocío Wanninkhof, murdered in October 1999 near Mijas (Málaga). She was sentenced to fifteen years and one day in prison by a popular jury, however, after spending seventeen months in prison, she was released acquitted of all charges due to a twist in the investigation of the murder of another young woman, Sonia Carabantes . The Civil Guard discovered that the DNA of the alleged Carabantes murderer coincided with that found in a cigarette butt collected at the place where Rocío Wanninkhof's body had appeared four years earlier.
Country: Spain
Network: HBO Max (SVOD)
Production Company: Unicorn Content
Fuja se for Capaz
Fuja se for Capaz (Flee if you can) is an eight-part reality for children and adolescents in which two teams of participants face each other with a single objective: to escape themed rooms full of enigmas in the shortest possible time. For this, the participants have the help of artificial intelligence (I.A.R.A 9000), a kind of robot in charge of directing the game in a fun way. Challenges unfold in dark environments, leaky water pipes, mirrored rooms, etc. Each of these places demands very different skills on the part of the contestants, such as logic and the ability to observe. There are five themed rooms in total: laboratory, submarine, train, hotel and space station. The eight teams are made up of three members each: an actor or presenter from Gloob – a children's Network of the Globo group – and two invited friends. The top three teams advance to the grand final, which takes place on November 25.
Country: Brazil
Network: Gloob
Production Company: Factory / Gloob
Wer ist das Phantom?
Wer ist das Phantom? (Who is the ghost?) Is a contest of four installments, in each of which three different celebrities have to guess who is the character that hides behind a mask. In each round the ghost advances, through a video or a performance on the set, a clue about his identity. Next, the participants have to solve a puzzle or pass some kind of brain teaser. If successful, the presenter specifies the previously hinted track. Otherwise, the interpretation of it is left to the imagination of the participants. In total there are seven tracks up for grabs, at the end of which the enigmatic character reveals his identity if the contestants fail to do so sooner.
Country: Germany
Network: ProSieben
Production Company: Constantin Television
Distribution: Red Arrow Studios International
Behandlingen
Behandlingen (Treatment) is a reality show that follows six famous Swedes as they, alone on an island in the archipelago, undergo a treatment program tailored by doctors and therapists for mental illness and addiction problems. For three intense and transformative weeks, Andreas Kleerup (music producer and songwriter), Hakan Hallin (bar manager and TV personality), Jackie Ferm (author and TV personality), Lancelot Hedman (composer), Ola Rapace (actor) and Ängie Dehn (music artist) openly, honestly, and courageously share their journey, hoping to make a difference for themselves and others. The six participants, with very different experiences and life situations, have reached different stages in the process of understanding and treating their particular problems and moods. They have varying degrees of severity in their problems, ranging from risk-taking to developed addictions, and they all have individual purposes and goals for undergoing treatment.
Country: Sweden
Network: Kanal 5
Production Company: Mastiff Sweden
Moneyball
Moneyball is an eight-weekly contest in which the difference between winning life-changing money and coming home with nothing is entirely dependent on the bouncing of a ball. Contestants are faced with a series of questions and, for each correct answer, they have a chance in "The Launcher", a large machine that rolls a ball down a U-shaped track, and allows them to accumulate large sums of money ( up to 250,000 pounds, about 295,972 euros). But, in a final twist of the program, to conserve their winnings, players have to play one last ball, the Moneyball, which could either leave them with their hard-earned money or go home with nothing. Ian Wright leads the format.
Country: UK
Network: ITV
Production Company: Possessed / Potato (ITV Studios)
Distribution: ITV Studios