Teleformat revealed to ttvnews its selection of the 14 entertainment formats that stood out the most during the month of June worldwide.
With the coronavirus still impacting television grids, the Teleformat television observatory selected 14 entertainment formats that stood out throughout the world during June.
The list includes ideas from the United Kingdom, Mexico, France, China or the US, to name a few countries, and denotes the creativity that some networks had to resort to among so many limitations to produce.
Here are the 14 most outstanding formats of June according to Teleformat:
CashDay
CashDay is a contest of three episodes in which actors Nora Boeckler and Tilo Ben surprise unsuspecting passers-by at a gas station, a supermarket or a cinema to put them in embarrassing situations with hidden cameras. Then, the show's true hosts, Claire Oelkers and Kevin Ray appear to invite victims to participate in an impromptu contest in which they can win € 500 if they correctly answer just three questions related to details of the experience they just went through.
Country: Germany
String: ProSieben
Production Company: South & Browse
Star Wars: Jedi Temple Challenge
Star Wars: Jedi Temple Challenge is a children's contest for the Star Wars franchise that is presented by actor Ahmed Best, known for playing Jar Jar Binks in the prequel to the film trilogy. original. In this 10-installment show, Best plays a new Jedi Master named Kelleran Beq who is tasked with guiding three young Padawan couples – Jedi Knight trainees – through three rounds of physical and mental challenge testing. his strength, wisdom and courage. In this way they will discover if they deserve the distinction of carrying a lightsaber, the symbolic weapon of the mystical intergalactic warriors and guardians of peace.
Country: USA
Network: YouTube
Production Company: Endeavor Content / Lucasfilm
Design at Your Door
Design at Your Door is a DIY reality show starring 16 homeowners who decide to renovate a room in their homes themselves with personalized advice from a distance from one of the star designers of the HGTV channel. To carry out their projects, they will receive at the doors of their homes several surprise boxes containing decorative material -paints, wall paper, cushions, etc.- and furniture. The participants are also in charge of recording the entire process, from redecorating a children's bedroom to transforming a closed terrace into a work space.
Country: USA
Network: HGTV
Production Company: JV Productions
Don't
Don't is a contest of physical and mental tests in which contestants are not allowed to do a certain action, such as "do not blink", "do not laugh", "do not scream", "do not forget", "don't look back", "don't slip", etc. In each broadcast, four family and friends work together to overcome the hilarious challenges presented by the presenter, Adam Scott, with the aim of achieving a sum of US$ 100,000.
Country: USA
String: ABC
Production Company: Banijay Studios North America / Maximum Effort
Distribution: Banijay Rights
Cheng Feng Po Lang De Jie Jie
Cheng Feng Po Lang De Jie Jie (Sisters Who Can Ride the Wind and Waves) is a 12-installment female talent contest in which 30 middle-aged stars compete to be members of a girl band. Candidates for this type of talent show are usually young and inexperienced, mostly in their 20s, and yet many mature actresses or singers also have a talent for dancing or singing. In this program, all the participants are already famous, who are between 31 and 52 years old, but they must begin to learn how to act on stage as apprentices.
Country: China
Network: Mango TV
Production Company: Mango TV
We Want More
We Want More is a seven-part musical talent show produced by ITV Studios Netherlands. Any singer is welcome to participate, regardless of their favorite musical genre (from opera, rock and fado, to rap, gospel and reggae). They can be eight or 88 years old, be soloists, duets, groups or even choirs. If they have a great voice, they have the opportunity to take a significant sum of money.
Country: Netherlands
Network: SBS 6
Production Company: ITV Studios Netherlands
Distribution: ITV Studios Global Entertainment
Top Dieci
Top Dieci (Top Ten) is a contest of four installments for prime time on Fridays, presented by Carlo Conti, in which two teams of celebrities from the world of entertainment face each other based on classifications of all kinds. It is a version of the Norwegian namesake format of NRK1. Top 10s from music, film, television, sports hits and many other songs such as: "What were the most successful songs of 1988?" or "What were the 10 most searched words on the internet in Italy in 2014?". Contestants must guess as many answers as possible in a relaxed and humorous environment.
Country: Italy
Network: Rai Uno
Production Company: Banijay Italia
Distribution: NENT Studios UK
Guerreros 2020
Guerreros 2020 is the Mexican adaptation of the Peruvian format Esto es guerra, from América TV, also versioned in Bolivia, Panama, Colombia and Puerto Rico. Throughout 46 episodes, two teams of three contestants each, one female and one male, compete against each other in various physical tests (water races, obstacle courses, dance competitions …) and mental tests (mental calculation, general culture questions, algebra…). In this battle of the sexes, all the participants are young and attractive.
Country: Mexico
Network: Canal 5 Televisa
Production Company: Televisa
Distribution: International Latin Frequency
Floor is Lava
Floor is Lava is a physical contest, with elements of humor, inspired by the classic children's game in which players imagine that the floor is made of lava and should avoid touching it. The program takes place in a set with different rooms in which the participants will have to hang themselves from chandeliers, swing with curtains and jump between tables and chairs while trying to cross them to avoid falling into the "lava" that floods the stage. The team that manages to overcome this obstacle course will win a cash prize of $ 10,000 (8,920 euros). Auto racing analyst Rutledge Wood presents the first season of 10 installments.
Country: USA
Network: Netflix
Production Company: Haymaker Media
LOL: Last One Laughing Australia
LOL: Last One Laughing Australia is the Australian version of the Japanese Hitoshi Matsumoto Presents Documentary format, previously adapted in Mexico. Throughout six installments, ten Australian comedians live together in a house and face the challenge of not laughing and making others laugh. The laughing participant is eliminated and the winner pockets a prize of Australian $ 100,000 (about € 61,000). Two consecutive deliveries are issued each week.
Country: Australia
Network: Amazon Prime Video
Production Company: Endemol Shine Australia
Distribution: Amazon Prime Video
Tournament of Laughs
Tournament of Laughs is a comedy contest, hosted by actor Jason Sudeikis, taking on 32 famous comedians in a series of knockout duels from a distance. In each of the seven scheduled broadcasts, participants must produce and star in a homemade humor video of the style they prefer, from skits and skits to monologues. After the broadcast of each program, viewers vote by phone or Internet for the humorist who made them laugh the most to keep him in the competition. In the final, a jury of experts from the world of comedy is in charge of choosing the winner of the last match.
Country: USA
Network: TBS
Production Company: The Jay & Tony Show
Celebrity Show-Off
Celebrity Show-Off is an adaptation of the original Korean format My Little Television, presented by actress Mayim Bialik and produced by Craig Plestis (The Masked Singer). In each of the 10 scheduled broadcasts, five famous contestants produce their own digital program with the aim of attracting the largest possible audience online. These home videos are released on the TBS channel on YouTube to be rated by total views, average duration of views and degree of participation by viewers (number of comments and "likes").
Country: USA
Network: TBS
Production Company: Critical Content / MBC / Smart Dog Media
La bataille du jury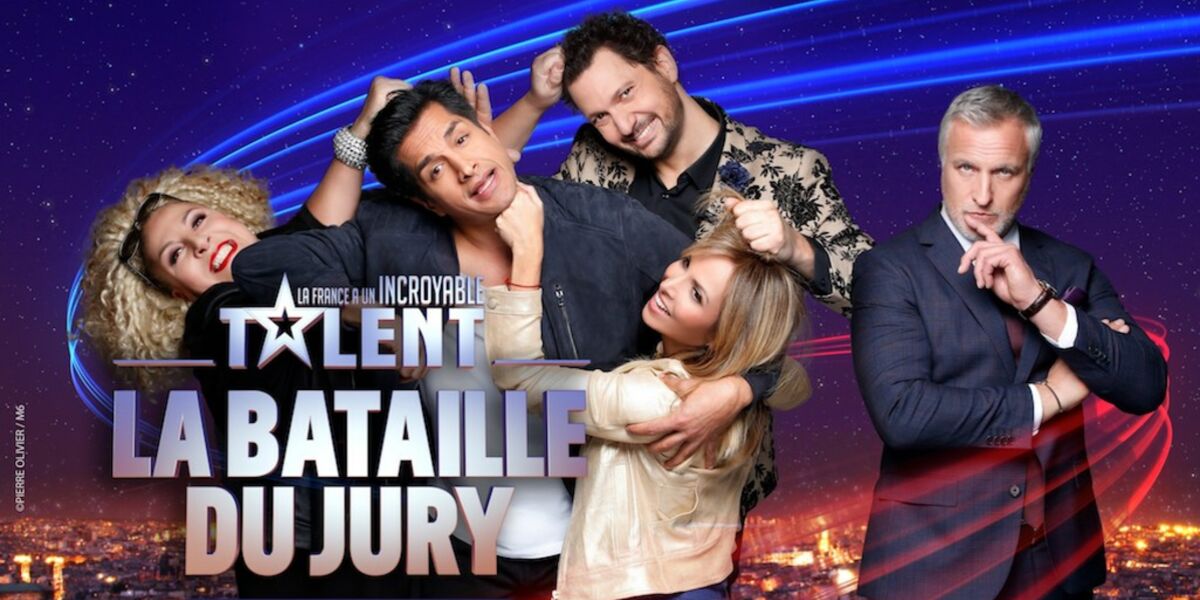 La bataille du jury (The Battle of the Jury) is a spin-off of the French adaptation of Got Talent, in which the four members of the regular jury of the La France program to an unquestionable talent form a team of six candidates, five of them from 14 previous editions of the format and a mysterious participant who has never attended the program. If two judges choose the same candidate, the latter chooses the team he wants to join. Judges discover members of competing teams only when the show begins. Talents compete in duels decided by the host who asks each of the two appointed judges to choose a member of their team to represent them on stage.
Country France
Network: M6
Production Company: FremantleMedia France
Celebrity Snoop Dogs
Celebrity Snoop Dogs is a four installment reality show in which celebrity dogs are chased through their homes with a camera attached to their bodies, thus offering viewers a different view of the house, the secrets and the customs of its famous owner. Throughout the delivery, the identity of the famous person is kept secret, so the audience passes the broadcast trying to guess who the leading mascot is. Each installment walks through the homes of two different celebrities. Recordings are developed during confinement due to the coronavirus pandemic.
Country: UK
Network: Channel 4
Production Company: Stellify Media