Teleformat revealed its list of the May's most successful premieres to ttvnews, which includes productions from Argentina, Colombia, Spain and Brazil.
International consultancy company Teleformat revealed its selection of the 15 standout fiction premieres of the month of May, a list which includes several titles from Latin America.
The ranking features productions such as Los internacionales (Argentina), La Reina de Indias y el conquistador (Colombia), Hard (Brazil) and La unidad (Spain).
The rest of the titles come from some of the 16 markets monitored by the company, such as Belgium, the US, France or the UK.
Up next, the 15 standout fiction premieres for the month of May:
Into the Night
Into the Night is a six-episode drama series based on the science fiction novel The Old Axolotl, written by Jacek Dukaj, which begins on the eve of a cosmic disaster and tells the story of how a normal night flight turns into a race against time and nature to survive. The passengers and crew of this flight from Brussels become prisoners of the night when a sudden solar event causes the sun to start killing everything in its path. So they try to fly west, in the safety of darkness. Inside the plane are rich and poor passengers, young and old, civilians and military, of very different nationalities and languages. The only thing they share is the desire to survive stalking the sun.
Country: Belgium
Network: Netflix
Producer: Entre Chien et Loup
Upload
Upload is a comedy set in a technologically advanced future where humans can choose to be "uploaded" to the virtual life of their choice when they are near death. In 2033, a young Brooklyn girl named Nora works in customer service for Lakeview, a luxurious virtual reality environment created by the Horizen company. After suffering a self-driving car accident, Nathan, a young app developer from Los Angeles, needs to quickly pick his destination from a hospital gurney. After a quick discussion with his girlfriend Ingrid, he chooses to ride the world of Lakeview. Nora starts out as Nathan's guide in his new digital life, but soon becomes his friend and confidant.
Country: USA
Network: Amazon
Producer: Amazon Studios
L'agent immobilier
L'agent immobilier (The real estate agent) is a four-episode miniseries in a dark humorous tone whose protagonist is Olivier Tronier (Mathieu Amalric), a ruined and talented real estate agent, father of a teenage girl in crisis and divorced, and in turn son of an irresponsible father (Eddy Mitchell). Olivier has a hard time staying afloat and has grown accustomed to occupying the apartments he is supposed to sell.
Country: France
Network: Arte
Producer: Arte France / Les Films du Poisson / Nexus Factory
Distribution: Federation Entertainment
La Unidad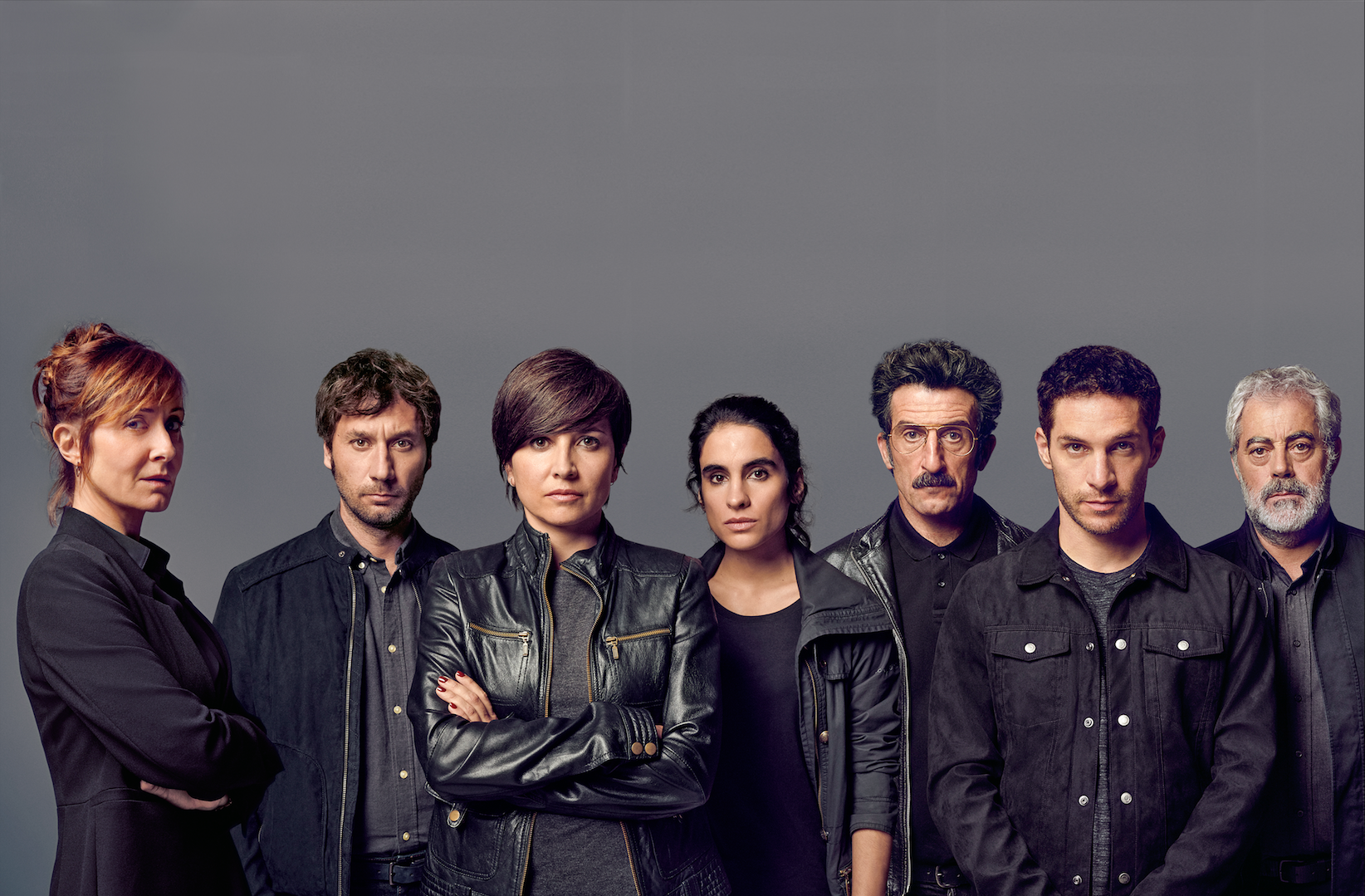 The Unit is a six-episode police suspense drama that revolves around the Police Investigation Unit against jihadist terrorism. Carla Torres, head of the unit, and Sergio, chief of operations, lead a human team that resolves their own personal conflicts while fighting organized crime. Carla, for example, is separating from her partner at the time of the arrest of one of the world's most wanted terrorist leaders. This operation makes Spain the main target of its followers.
Country: Spain
Network: #0
Producer: Vaca Films
Distribuion: Beta Film
The Great
The Great presents a satirical and anachronistic version of Catherine the Great's rise to power. The series tells how the young Catherine II of Russia (Elle Fanning, Maleficent) arrives at the Tsarist court to marry Emperor Peter III (Nicolas Hoult, Skins). This turns out to be an insufferable and despotic guy that Catalina will soon decide she doesn't want to depend on. Fanning herself serves as executive producer alongside creator of this fiction Tony McNamara (writer of the acclaimed movie The Favorite) and Marian Macgowan.
Country: USA
Network: Hulu
Producer: Echo Lake Entertainment / Media Rights Capital / Thruline Entertainment
White Lines
White Lines is a 10-episode British-Spanish co-production drama series created by Álex Pina (La Casa de Papel). The story revolves around Zoe Walker (Laura Haddock), a British woman who travels to the Spanish island of Ibiza to investigate for herself the death of her brother, a well-known DJ in the area who disappeared without a trace 20 years ago. Now, with the discovery of a corpse that could be hers, Zoe moves to that paradise destination where she enters a decadent and dangerous world, full of lies and suspicions.
Country: USA
Network: Netflix
Producer: Left Bank Pictures / Vancouver Media
Distribuion: Netflix
La Reina de Indias y el Conquistador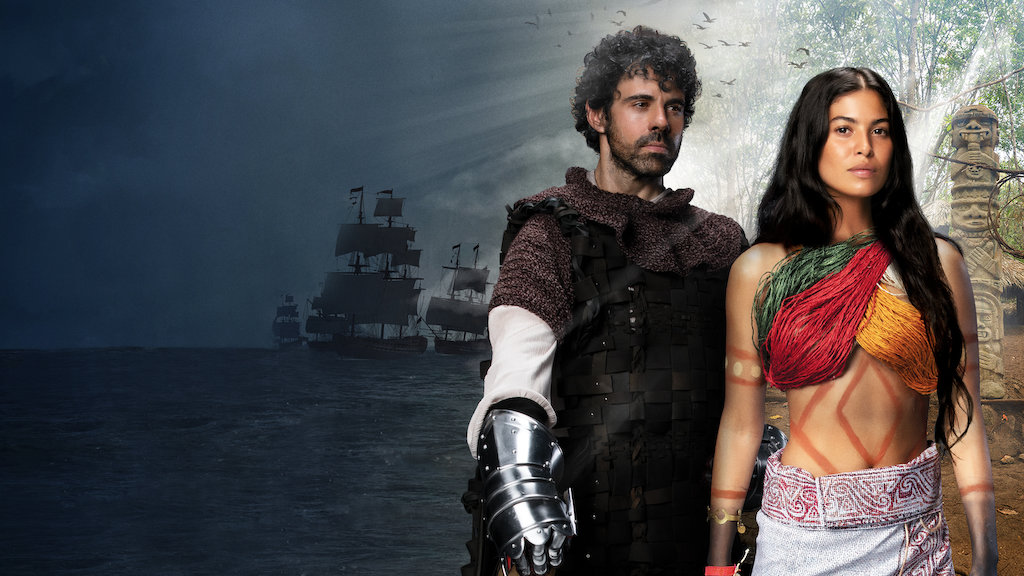 La Reina de Indias y el Conquistador is a Colombian series-drama of 60 episodes, produced by Caracol, which reconstructs one of the first romances that took place in America between an Indian woman and a Spanish man. After founding the city of Cartagena together, the conqueror Pedro de Heredia, forced to save his brother, betrays Catalina. She, broken with pain, flees to forget her truncated love story. However, 18 years later, the protagonist returns with a single objective: to take revenge and end the life of her former partner.
Country: Colombia
Network: Netflix
Producer: Caracol Televisión
Distribuion: Caracol Internacional
Hard
Hard is an 18-episode drama series that emerges as a Brazilian version of the French eponymous fiction, broadcast between 2008 and 2015 on Canal+. The story revolves around Sofia, an elegant and discreet woman who gives up her career as a lawyer to take care of her family. When she unexpectedly becomes a widow, the protagonist sees her life take a 180-degree turn when she discovers that her late husband had his own producer of pornographic films, something that he had kept secret. To avoid bankruptcy, Sofia decides to take over the business and supervise the current filming. Caught between attraction and repulsion, the protagonist will thus enter the world of pornography.
Country: Brazil
Network: HBO Brasil
Producer: Gullane Filmes / HBO Latin America Originals
Distribuion: Box Distribution
Snowpiercer
Snowpiercer is the long-awaited television adaptation of the graphic novel by Jacques Lob, Benjamin Legrand and Jean-Marc Rochette, made into movies in 2013 with great success by South Korean director Bong Joon-Ho (Parasite). This post-apocalyptic thriller takes place seven years after the world became a frozen desert. The story focuses on what remains of humanity, which lives on a train with 1,001 wagons that constantly circulates around the planet. The series, starring Jennifer Connelly (Alita: Battle Angel) and Daveed Diggs (Black-ish), addresses topics as universal as class struggle, social injustice and the human survival instinct.
Country: USA
Network: TNT
Producer: CJ Entertainment & Media / Studio T (Turner) / Tomorrow Studios
Xing Fu, Chu Shou Ke Ji
Xing Fu, Chu Shou Ke Ji (Happiness is Within Reach) is a romantic daily series based on the popular online novel Ai Qing Gao Ji Ding Zhi written by Aixiaotu. The fiction tells the love story between a powerful fashion designer, Zhou Fang, and an e-commerce director, Song Ling. In the fashion industry, where only the best can survive, Zhou Fang earns his reputation. The young woman has a business dispute with Song Ling's company. While dealing with the dispute, Song Ling and Zhou Fang fall in love little by little.
Country: China
Network: Hunan Sat. TV
Producer: Innovation Media Power / Tomorrow Film / Wanda Pictures
Kkondaeinteon
Kkondaeinteon (Old School Scholar) is a 32-episode drama series starring young Ga Yeol Chan (Park Hae Jin) who, upon graduation, lands his first job in an office. His superior, Lee Man Sik (Kim Eung Soo), is a kkondae, a term that refers to strict lords who only think about how things were done in the past. Lee Man Sik tries to get Ga Yeol Chan to do things his way, causing him to want to quit his job and go to a ramen company. Once in this company, he manages to ascend at an incredible speed thanks to his marketing strategies. He becomes the director of the sales and marketing department at the ramen company. One day a man starts working on his team as a fellow: it's Lee Man Sik.
Country: South Korea
Network: MBC
Producer: MBC
Los internacionales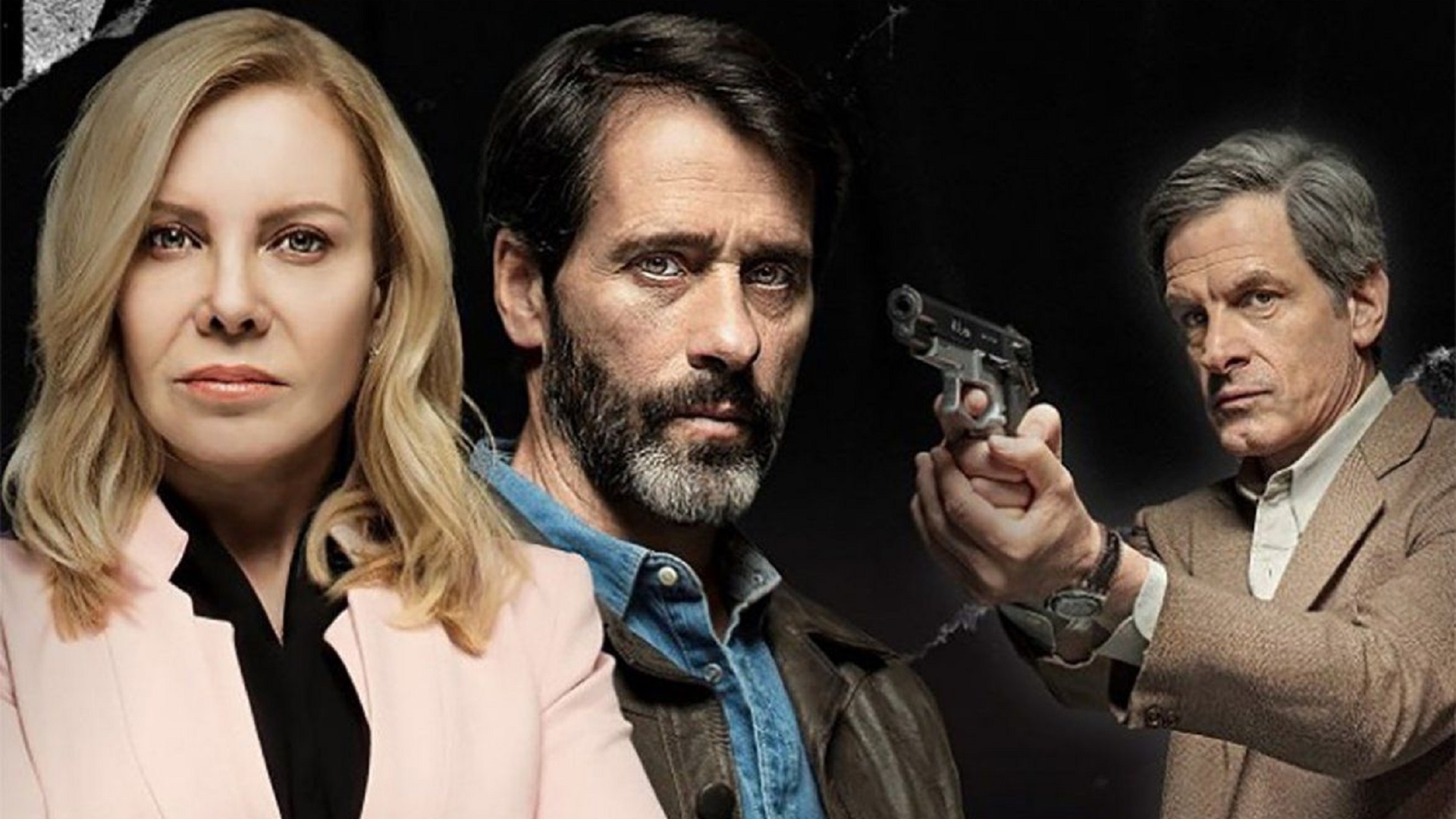 The Internationals is an eight-episode series, based on real events and adaptation of Nahuel Gallotta's novel The Bogota Connection. In the context of the Argentine economic and political crisis of 2001, when many Argentines are forced to withdraw their savings from banks, a group of Colombian thieves take advantage of the country's context to carry out their robberies in apartments and houses, stealing large amounts of money and jewelry, and become a legend.
Country: Argentina
Network: Telefé
Producer: Cablevisión Flow / Mediapro Argentina / Olympusat
Distribution: The Mediapro Studio Distribution / ViacomCBS Global Distribution Group
Love Life
Love Life is an anthology that narrates the search for love of a different character each season through a review of all their relationships. This romantic comedy, created by Sam Boyd (In a Relationship), follows the protagonist's trajectory from his first love to the last and shows how each relationship transforms him and determines who he ends up with. The first season stars the famous actress Anna Kendrick (Dummy, Pitch Perfect and Up in the Air).
Country: USA
Network: HBO Max
Producer: Feigco Entertainment / Lionsgate Television
Distribution: Lionsgate International Television
We Hunt Together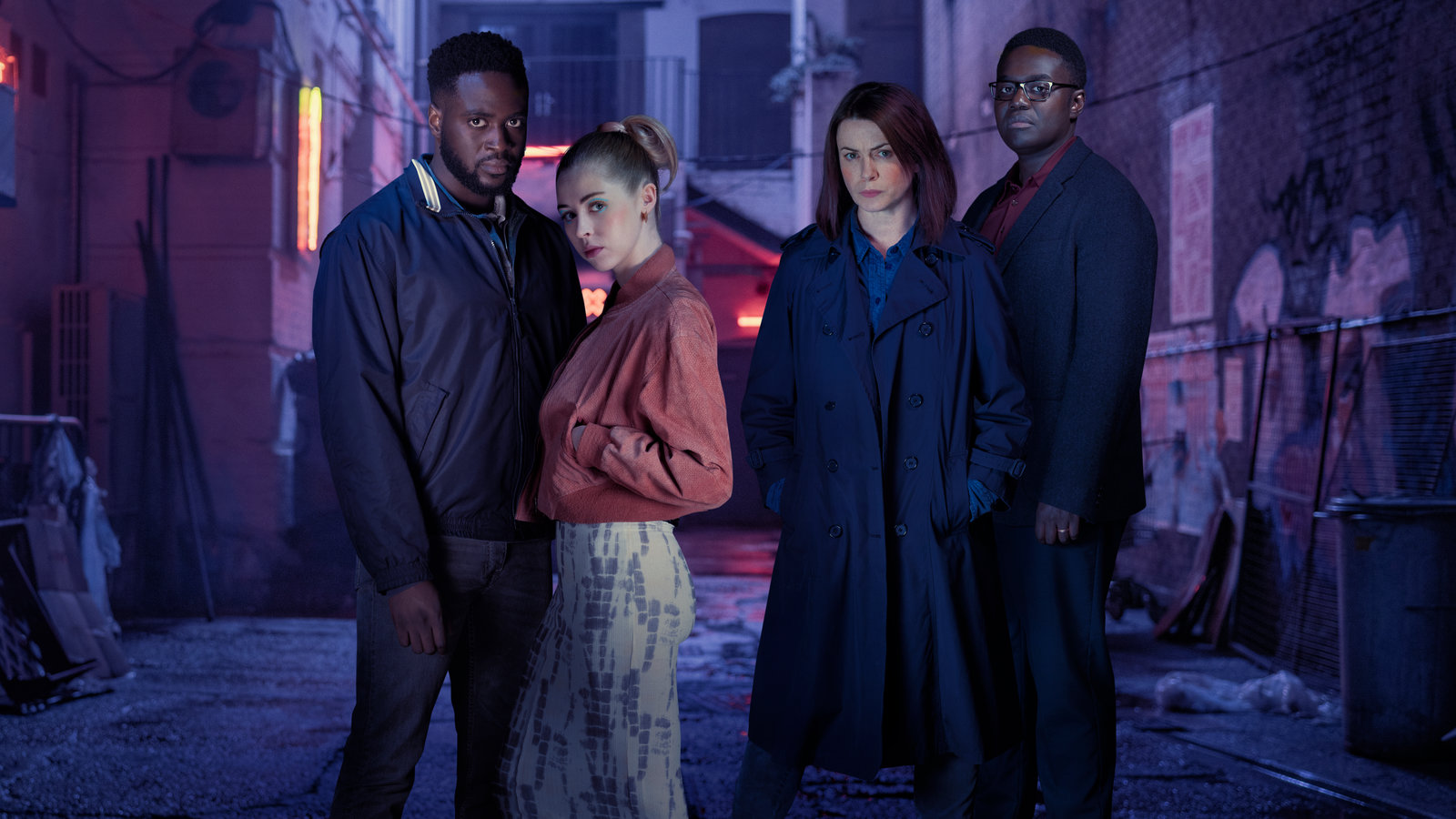 We Hunt Together is a six-episode drama series that brings together two couples in the same plot: one consisting of murderers and one consisting of police officers. Freddy (Hermione Corfield) is a charming, magnetic, very intelligent and psychopathic young woman. Baba (Dipo Ola), for his part, is a vulnerable boy, who was a child soldier in the past and who is desperate to eliminate his predisposition to extreme violence. However, her casual encounter with Freddy turns everything upside down, making them both a dark and deadly duo. On the other side are detectives Lola Franks (Eve Myles, Torchwood) and Jackson Reid (Babou Ceesay, Guerrilla, Rogue One), totally opposite poles that must unite to catch the killers.
Country: UK
Network: Alibi
Producer: BBC Studios
Distribution: BBC Studios Distribution
Central Park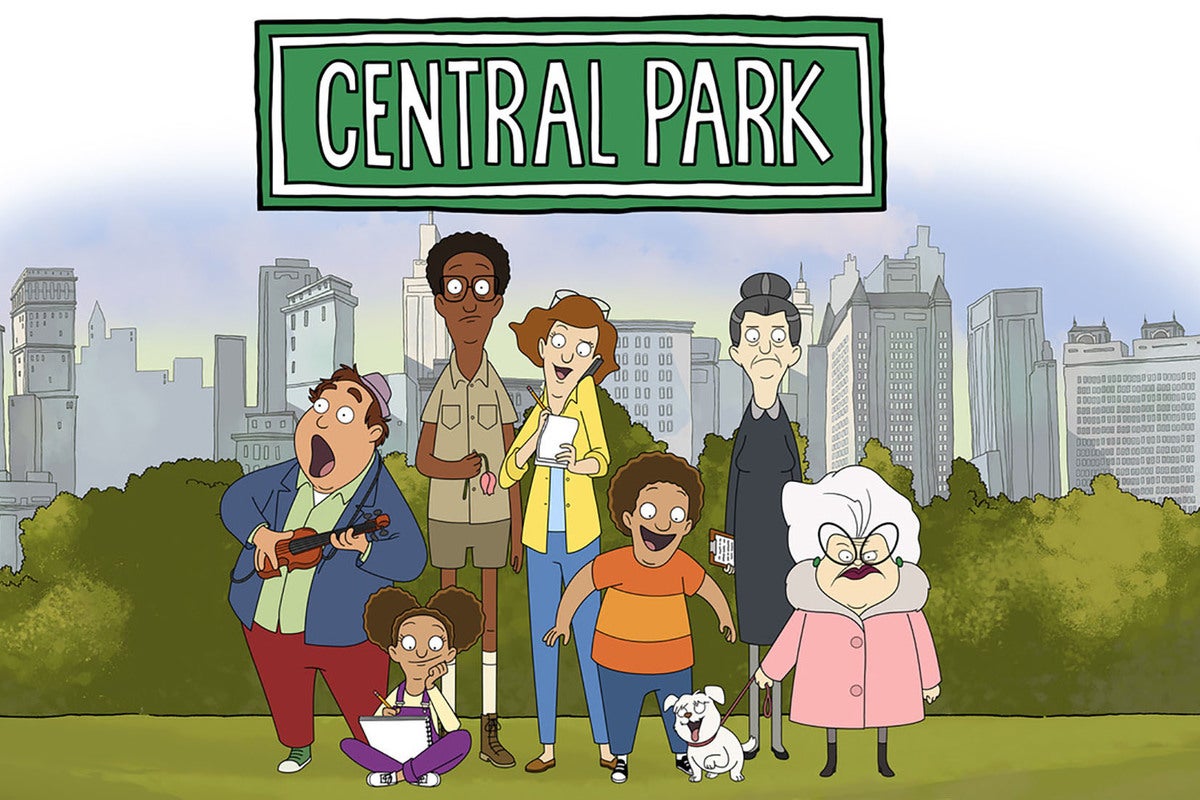 Central Park is an animated musical comedy for adults that focuses on the Tillermans, a family of caretakers and guardians of the famous great park in New York that gives the series its title. The fiction narrates the fight between the Tillermans and Bitsy Brandenham, a very old millionaire lady who wants to build buildings in the park. The streaming platform Apple TV + has renewed this production created by Loren Bouchard (Bob's Burgers), Josh Gad (Avenue 5) and Nora Smith (Bob's Burgers) for a second season of 13 episodes before its premiere.
Country: USA
Network: Apple TV+
Producer: 20th Century Fox Television / Bento Box Entertainment/ Brillstein Entertainment Partners
Distribution: 20th Television